Fishing Charters, Diving & Water Sports
Morehead City is a water lover's paradise. We have it all, including fascinating diving expeditions, fast-moving water sports, deep-sea fishing charters, and the most exciting fishing tournaments on the East Coast.
Our small town is a friendly place located on Bogue Banks. The area is surrounded by water on both sides giving visitors and residents prime access to North Carolina's pristine shores. Our town may be small with a population of approximately 1,500 people, but we know how to have a good time.
Morehead City offers good eating, great shopping, comfortable accommodations, and tons of fun on the water! Here's a brief rundown of the best Morehead City activities so you can begin planning your water adventures right away.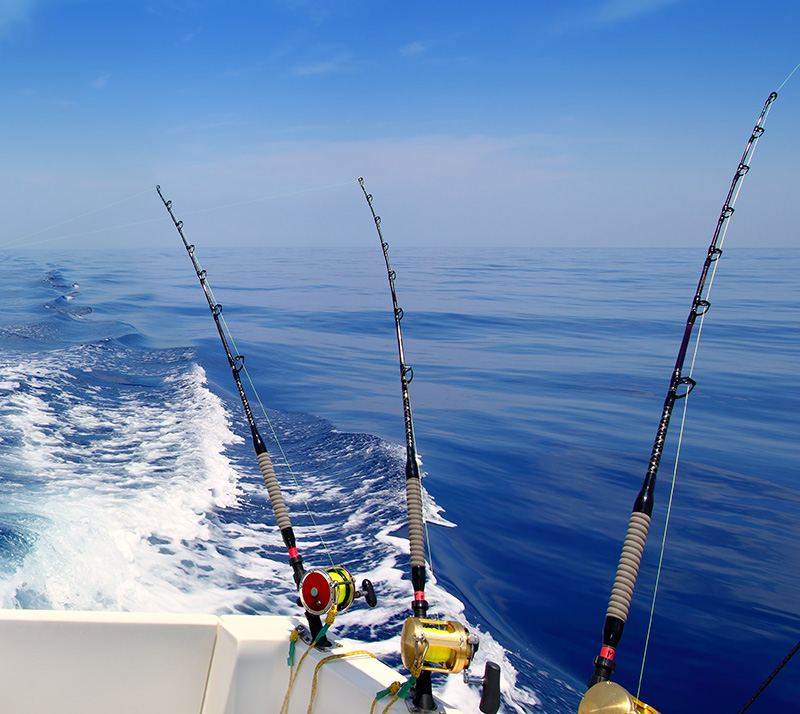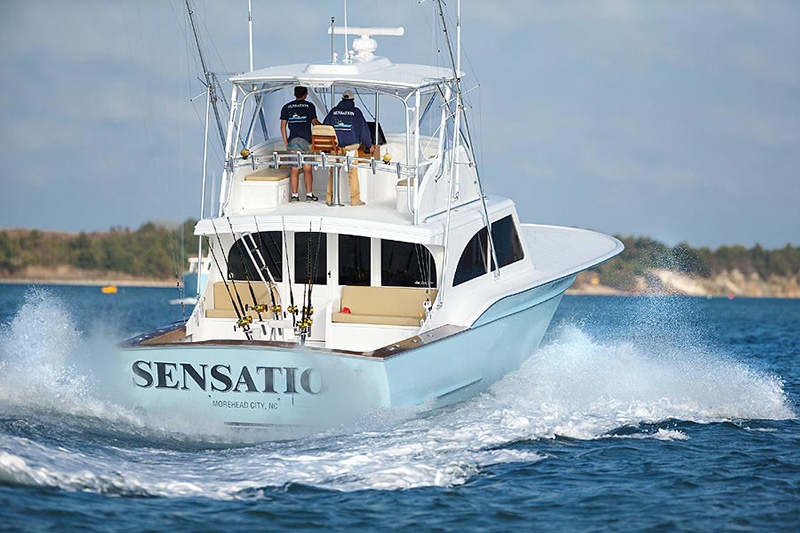 Fishing Charters Bring You To The Best Catch
The North Carolina coast is abundant with fish and there are several solid fishing charter companies that will take you into the Atlantic for the best shot at your big catch. Trips are customizable so you can spend the day exactly the way you want to. Spend a whole day or half-day on the water. Bring a group of close friends or your fishing family members.
In-shore and near-shore fishing expeditions are a great alternative for less experienced anglers. Good father and son expeditions, family day trips, and groups, you'll have your chance to catch Flounder, Speckled Trout, Spanish Mackerel, Grouper, Amberjacks, and Snapper too.
Experienced anglers looking for the big fish will want to book a charter into the deeper sea. Offshore fishing trips take you further into the Atlantic Ocean where you'll find yourself encircled by water and the horizon. This is where you find the big catch like Grouper, King Mackerel, Amberjack, Black Sea Bass, and Shark.
If you're the kind of angler who's blood is made of salt water, you can book a special charter into the deepest depths of the Atlantic to put your skills to the ultimate test fishing for super catch. These charters are available July through September and specialize in finding fish ranging from 40 to 100 pounds including Tarpon, Bull Red Drum, and Marlin. Experience is a must for these trips of a lifetime!
Take an exciting offshore sportfishing charter with Sensation Sportfishing in Morehead City, NC. The 53 ft "Sensation" and Captain Dale Britt have a proven record of catches in one of the best sport fishing areas in the world, with all types of species such as Wahoo, Mahi-Mahi, Mackerel, Giant Bluefin, Blue Marlin, Sailfish, White Marlin and more. Visit the Website and book your offshore sportfishing charter online.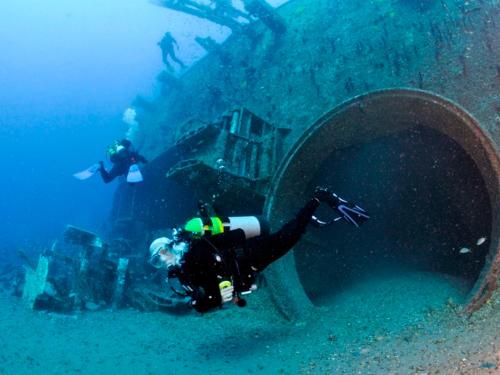 Diving Adventures On The North Carolina Coast
The specific part of Morehead City that hugs Atlantic Beach offers prime opportunity for fun diving expeditions with it's remarkable number of sunken ships. When you experience Morehead City diving you get to explore history up close while swimming through the remains of a German submarine, giant tankers, and a collection of war ships. As a matter of fact, U-352 in Morehead City is ranked among one of the top "Best Wreck Dives" by Scuba Diving Magazine!
Each underwater shipwreck creates it's own unique underwater world where a variety of colorful sea life gather to live. Some sunken ships have been turned into homes for Sand Tiger Sharks and lion fish. Others offer the chance to swim alongside stingrays, grouper, amberjack, dolphins, and sea turtles as you explore the magnificent depths of the Atlantic. Visit Olympus Dive Center to find out how you can start diving today.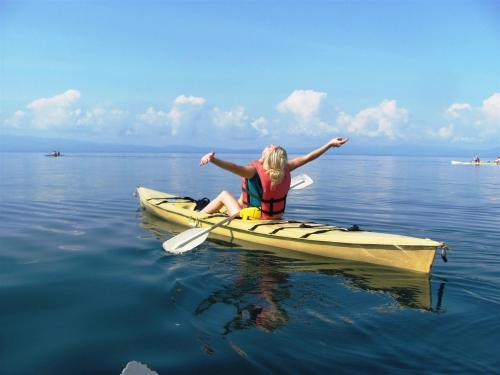 Water Sports Every Way You Like Them
Fun for the whole family or for the adrenaline lover, water sports are abundant in Moorehead City. Rent your favorite water vehicle for a half or whole day of fun. Zip around on jet skies, surf the waves, or paddle a kayak. There are tons of options for fun on the water!
Banana boat rentals are a family favorite with each boat holding up to eight riders. The boat is pulled through the water behind a powerboat operated by a trained professional. It's a thrilling way to get out into the Atlantic Ocean!